With the Internet and worldwide communications developing at an alarming rate, itís quite easy to hide behind our websites and remain quite anonymous.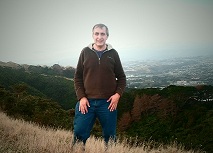 My name is Paul Roberts, and I started ROBO Design Solutions in February 2001. When I graduated from my IT studies in December 2000, I had a plan to setup a business in E-Commerce & software design. Things have taken a little bit slow to get things together, but now things have come together. I sell customized E-Commerce Solutions & Search engine optimization services in New Zealand and develop software programs.
I developed an interest in search engine optimization, and had great deal of difficulty intially understanding why my websites ranked so poorly. From this I ran developed field trials over a period of 2 years, finally settling for a very successful framework for search engine success with proven test examples. Progressing further with this I was able to build this into a software program.
The ROBO Optimizer Pro and ROBO Optimizer are proving very popular, it makes a way for your webpages to achieve excellent search engine rankings with little appearance changes and with no HTML knowledge. Image the extra traffic your site will gain with this software.
I felt there was a need both in New Zealand and overseas for competitive software design that combines simplicity and ease of use.
To achieve this, over a 4 year period considerable time and money has been invested in developing our own in-house developed programming.
I come from a computer aided design background prior to website development with considerable programming experience over the last 10 years. I am also married with two children.